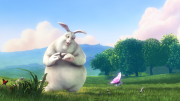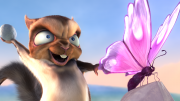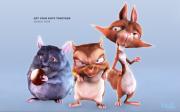 Big Buck Bunny is a short compuer animated film by Blender Institute, which is part of the
Blender Foundatio
n and guess what , it is made using free software .
The objective of Foundation
To establish services for active users and developers of Blender
To maintain and improve the current Blender product via a public accessible source code system under the GNU GPL license
To establish funding or revenue mechanisms that serve the foundation's goals and cover the foundation's expenses
To give the worldwide Internet community access to 3D technology in general, with Blender as a core
Some cute picture
Download of this cute open source short carton can be found at this
link
. Let's enjoy our life with this cute carton.