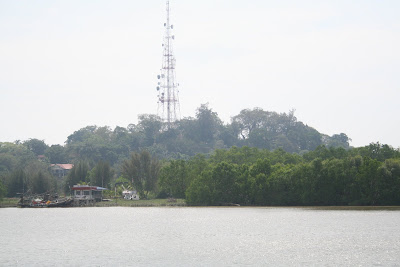 Due to my parent missing too much of kuala selangor, I think it is around 3-4 yr we did't go there because of another shorter distance + cheaper seafood in klang. hhehehe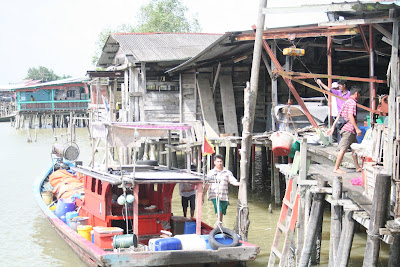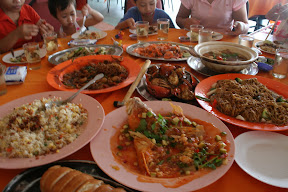 After packing all junk food+drink , and we pack to go with mum 7seater MPV(Innova) , meeting my another sister at bukit Raja toll. then we use the old road Jalan Kapar all the way to kuala selangor.
taking from Wiki, kuala selangor is an old royal capital of Selangor. It was conquered by the
Dutch
in
1784
, when they successfully attempted to expand from their base in
Melaka
to control the tin trade of
Perak
and Selangor. I even got infor that Chinese Princess 'Ha Li Poh' also resident here with his husband from melacca to here.
What is the attractive of kuala selangor ??? first thing is Firefly Park which we have to take small boat from kampung kuantan .
2nd is pay a visit to the
Kuala Selangor Nature Park
which underneat Bukit Melawati a visit.
3rd is Buit Melawati (not the melawati at Ulu Klang) , there is a lighthouse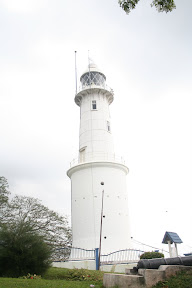 which is a landmark for Kuala Selangor . And it still work now i remember when i still 15 yr old ,father alway bring all of us to visit the place and watch the sunset together with aiskrim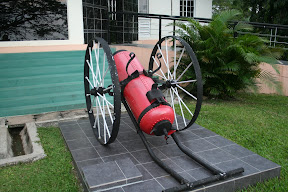 4. Seafood restaurant , majority all the seafood restaurant is located at Pasir Penampang after the bridge spanning the Selangor River. and their serve very decent price & values too.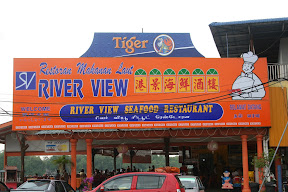 I manage to snap a picture of the restaurant which still there after 4 yr we haven't being there but the place is extend to bigger sizes.
Of cause with it logo too ..big craw.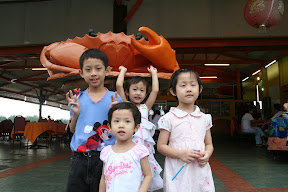 After our dinner we going back the the town and head to Bukit Melawati for sweet memory times..:)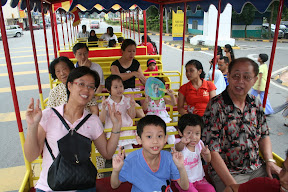 . As that day is holiday private car can't really drive up so we are force to take a 'Do Do car' .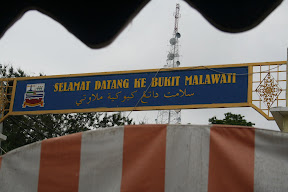 Here goes some family photos , of cause i not in there because i'm photographer.
This trip is really a nice trip only shortcoming is after we finishing the musem the sky is getting darks and all of us going to hide inside the building and lucky the aiskrim men also the same so father bought all of us an aiskrim & we observing all those money also moving down from tree and hide underneat the lighthouse